05-11-12
[This is a repost from the LA Weekly blog on April 3, 2012 | print version of the article]
by Amanda Lewis
Concord, in Cypress Park, is not your typical performance venue.
Lining the hallway as you enter the space are wooden shelves covered in colanders, plates, pots, peanut butter, dried beans, hot sauce and the like, sorted and labeled: "Joshua," "Collective," "Marco," etc. Long fluorescent bulbs hang from the rafters, haphazardly rigged with wire, chain and hooks. "New bills $41 each" shouts the whiteboard on the fridge. "Whomever has used the sink – CLEAN IT ☺"
Established last July by a group of CalArts grad students, Concord was inspired by the discipline-blurring mayhem at Echo Park's Machine Project. In addition to hosting weekly free performances, screenings and interactive events, this 3,000-square-foot warehouse provides sleeping and work space for four to six artists in residence at a time.
"One night it's a literary circus and the next it's two academics talking about film," prose-poetry writer and artist-in-residence Marco Di Domenico says. Fellow resident Andy Robert makes small mixed-media sculptures where "giraffes become meteors" and elephants take on the patterns of zebras and the structural integrity of Swiss cheese. Artist Arjuna Neuman owns over forty book, VHS and DVD versions of "Treasure Island," used for his thesis project on the Marshall Islands.
Canadian architect and designer Car Martin moved in last fall and organized last Saturday's jubilant concert called "It's playback time!" featuring "shape-shifting puppets" and "Asian garage-pop revivalists" Dzian!.
​
In the center of the room sits a mobile home with black sheets draped around the long, narrow window that will serve as tonight's stage. The first puppet creaks down a jerry-rigged red pulley and the show begins, alternating between a song from the band and a scene from the puppets. In the condensed folk tales performed by Martin, Linda Wei and the occasional guest voice, heroes undertake quests, demons mutter curses and magical transformations abound.
Dzian!, which means "supercool" in Chinese, formed in 2009 to play at a benefit for the victims of a typhoon in Taiwan, where lead singer Wendy Hsu was born. In their quest to examine the Asian reverberations of American surf and garage rock sounds, Dzian! covers everything from Taiwanese nursery rhymes to Thai disco to a French song about Mao Zedong. Hsu croons and cavorts behind her keyboard, letting the dreamy bounce of the music move her body and the complex cultural resonances move her mind. Hsu finished her Ph.D. in ethnomusicology at UVA last year and now is a post-doctorate fellow at Occidental College in the Center for Digital Learning and Research; at times she vacillates between performer and academic.
"Are you guys ready for a go-go?" Hsu asks.
"Yeah!" cheers the crowd.
"Do you know what a go-go is?" she asks. Nobody does. "I'll just show you," she says, donning sunglasses and tossing a white and red boa over her bright turquoise blazer for the next number, yipping and yelping as she sings in Chinese.
"I definitely get geekier than most people," Hsu says before the show. "The band is a playground for me to experiment with the critical concepts related to race, ethnicity and the postcolonial conditions that I formulated in my dissertation," she wrote in a blog post last year.
According to Hsu, vivacious, burlesque performances of Nakasi-style puppetry enjoyed on the streets of Taiwan in the 1960s often came with a garage-rock soundtrack. Twenty years after Chiang Kai-Shek and the Chinese nationalists took over Taiwan, American culture was seen as a radical, sexually charged alternative to the government's attempts at sinicization and censorship. Hsu compares how American surf rock band The Ventures performed their music, "prim and proper … in concert suits," to how songs like "Pipeline" trickled down to the streets of Taiwan, often accompanied by firecrackers and signaling a fight scene between puppets.
Martin and Hsu met a few times before Saturday to match the folk tales with appropriate tunes, thematically, but in the spirit of experimenting with new forms, the show was far from polished.
A few of the puppets are gorgeous, morphing origami-style before our eyes from a pinwheel samurai to a globe, for example, but most have indistinct features and nebulous emotions. None of the puppets' mouths move, making it somewhat difficult to tell which one is supposed to be talking at any given point.
But you have to admire the artists' commitment to immersing themselves in the source material; it's not difficult to notice that most people in the room have graduate degrees.
"We spent a few months reading, like, just folk tales from all over the world. We probably should have spent more time building," Martin says, explaining that she and Wei had only begun constructing the puppets the week before the performance.
The audience ripples with appreciative laughter when a fluorescent orange plastic cup falls off one puppet and a graceful hand replaces it.
​
"As a designer you have a certain level of expectations about quality of craftsmanship and, like, rigor, and when you're working with people from different disciplines that have different ideas of what they want to happen, it's a little hard," Martin says. "Things can't really be as beautiful and pristine as you want them to be."
Regardless, the mood is youthful and the music exuberant. Concord's events rattle with spontaneous electricity. Back in December, video artist David Ross and CalArts professor Allan Sekula lectured while cooking and serving a spaghetti dinner. At "Enter>Text," on Friday, March 23, Di Domenico and writer Henry Hoke invited participants to become more involved in a text than the typical reader by presenting written works in intimate installations, or as "semi-contrived narratives," as Martin described it. For example, two people would enter a car parked in the living room and ask each other the questions written on slips of paper they picked out of a small box. Intimate poetry readings, some for only one audience member, took place in various rooms.
At the concert, once Martin and Wei run out of scripted scenes, they lift the puppets up one at a time to gyrate to Dzian!'s rollicking, playful tunes. The 40 or so members of the audience swell with asymmetrical hair, Tecate, spectacles and plastic cups of cheap wine.
"So the puppets are dancing… I think you all should, too," Hsu implores. She herself starts to twirl and rock more aggressively, and when two guys get up front and oblige her with a herky-jerky dance, the rest of the audience starts to loosen up and move to the music.
02-03-12
Review of "Gong Xi, We Are Happy" by Patrick A Reed of Depth of Field Magazine
February 3, 2012
Sometimes, there's a band that seems almost too good to be true.  And Dzian! are exactly that, a group making music so thrilling and infectious that I want to play it for everyone I know.
They're an ensemble that exhume the neglected idioms of 60s Asian pop, add a healthy dose of indigenous folk music, and perform with a sensibility that's joyous and all-inclusive.  Taiwanese garage rock, Thai go-go, Japanese traditional songs recast as driving surf instrumentals…  They do it all, blending these myriad cultures into one glorious multicolored stew of sound.
And they've just released a new single, a traditional Chinese New Year song entitled Gong Xi, We Are Happy.  It's a fun groove, mid-tempo and danceable, with bi-lingual lyrics and a wild swirl of instrumentation.  Violin, electric keyboard, guitar, and bass all take their turn in the spotlight, while the drums set the pace and hold the whole production together.
It's a really catchy tune, and it's available for purchase in digital format from the Dzian! Bandcamp site, along with their earlier (and quite essential) EP, Ali Shan A' Go-Go.  I heartily recommend clicking the links above, and buying both…  For $5, you can get their entire discography to date, and improve your life with a dose of vintage-styled Asia-pop brilliance.
Dzian's official website can be found here.  Check it out, listen to the music, watch the videos, and see them play live whenever you get a chance.
Tags: Asian pop music, bands from Virginia, Chinese New Year, culture-jamming, Dzian!, inexplicable awesome, multicultural go-go, single reviews, traditional songs in a semi-modern stylee, world music
Original Text here: http://www.depthoffieldmagazine.com/2012/02/03/single-review-dzian-gong-xi-we-are-happy/
02-03-12
It's been a while. Since our summer tour 2011, we have scattered to various corners of the country. Before we left Charlottesville, we recorded a bunch of tunes. Last week, Carey and I set up a voice recording booth in the closet of our apartment in LA. We finished off with the recording of a song that we're now ready to deliver to you all.
"Gong Xi, We Are Happy" is based on a traditional Chinese new year song. "Gong Xi" literally means "congratulations." People in Chinese-speaking countries use the term to congratulate one another on the coming of the lunar new year. I arranged the song last spring to celebrate the completion of my dissertation. For the year of the dragon, we have delivered this new year anthem in a style infused with garage rock and Taiwanese A' go-go. This single is released on Bandcamp now!
The band is scheming a reunion mini-tour in Los Angeles at the end of March. We will be sending an update once our dates are confirmed.
We hope that you enjoy our single. The year of the dragon will be a good one!
Fortuitously yours,
wendy / Dzian!
08-10-11
On our Summer Tour A' Go-Go a couple of months ago, we made a stop at Serious Business Recording Studio in New York. After playing a late night show at the Pianos, we rolled out of bed before noon and took a cab from Brooklyn to SOHO for a Break Thru Radio session. Below is what came out of the session:
"Hebbena" featuring Nehara:
Listen to the full audio of our live set on Breakthru Radio (38 minutes)
"I Love You A' Go-Go"
05-20-11
Issue #23.20 :: 05/17/2011 – 05/23/2011
BY ANDREW CEDERMARK
When saying the name of the band Dzian!, smile and click your thumbs in the air. Dzian! Go ahead, do it—it feels good. Dzian!! Now savor it. It may be your last chance to do so while the band has a show on the local music calendar (at The Bridge, May 21), creating a void on the local scene that no one is likely to fill.
When you say Dzian!, give a thumbs up. The Asian-inspired surf-rock group plays a nautical farewell show at The Bridge/PAI on May 21, with performances from the Nakashi Dancers, Fire in the Belly Dance and Catherine Monnes.
Aside from the whole thumbs up thing, no rock band in town is likely to be as educated—or as fun—as the world-surf rock group. Over the last two years Dzian! has played a variety of normal venues (The Box, the Tea Bazaar) around town, and not-so-normal ones like Fashion Square Mall and St. Anne's-Belfield School, where a confused student is said to have wondered whether Dzian!'s members, who cut a faux-glamorous figure in concert, were middle schoolers allowed to dress themselves for the first time that day.
Frontman Wendy Hsu says that Dzian! in its inception aspired to "a fashionable coolness from the '30s through the '80s in Taiwan." She originally envisioned the group as a Nakashi band, referring to a genre that started on the streets of Taiwan in the 1930s, when a Japanese occupation tossed traditional Taiwanese music in a blender with a world of pop influences. By the time Hsu, who this month finished a Ph.D. in ethnomusicology, caught her first Nakashi show, it was the late 1980s, and she was 8 years old. She says her parents covered her eyes so that she couldn't see the bawdy theatrics that Nakashi picked up in its transition from the traditional tea rooms to the stage.
But censoring Nakashi only increased its allure, and two decades later Dzian! was born. Hsu refers to the band on her blog as a form of "a post-fieldwork, post-academic project of public scholarship," intended to inject Asia and Asian-America into the world of rock music. "The band has really grown to be more than just Nakashi," she says, filtering a variety of other musics through the garage rock lens.
A new EP, to be released at the going-away show, is called Ali Shan A' Go-Go. It begins with the sound of a vintage tube radio tuning in to a Chinese broadcast. Like how Brian Wilson wished they could be California girls, on Ali Shan A' Go-Go Dzian! wishes that all music could be American music. The first track, "Moon Over Ruined Castle," is a Japanese song that Hsu grew up hearing. Dzian! performs it in the style of Eleki, a Japanese mode named for the electric guitar that brought traditional playing styles to bear on surf rock, by bands like The Ventures and The Shadows.
Two other songs on Ali Shan A' Go-Go are popular Taiwanese nursery rhymes that Hsu reworked over a boring winter break. "Ali Shan," the title track, celebrates the beauty of a famous mountain. Hsu's version riffs on the Shadow Music tradition, surf rock that was Thailand's answer to Japanese Eleki. A fourth track, "Œvilteen," is an original song by Jonathan Zorn, the guitarist and computer music composer, who also mixed and mastered the EP.
Hsu says that the Nakashi tradition was mostly "functional music," an accessory to whatever else is happening in the room. Which sort of explains why they would play at the mall or at a high school, and why they might get a kick out of hosting a "The Love Boat"-themed going-away concert. (Recommended attire is "cruise casual.")
But the cruise ship show will also usher Dzian! out of town. Hsu moves to Los Angeles for a post-doctoral fellowship at Occidental College this summer, and most the band's other members will also move West. Which brings Hsu to one of the best things about being in a band that plays functional music. "You can play it anywhere," she says
Original article permalink: http://www.c-ville.com/Article/Feedback_Column/Dzians_last_show_will_be_The_Love_Boat_themed/?z_Issue_ID=11801605113414838
05-10-11
Dzian! is launching the release of our EP entitled Ali Shan A' Go Go on Saturday May 21, 2011, at The Bridge PAI. We will also bid farewell to Charlottesville before we sail out west. The performance will feature our friends and collaborator including Catherine Monnes, Fire in the Belly, and the Nakashi Dancers.
The theme is LOVE BOAT. The attire is cruise casual. If you need fashion consultation, please contact Emily Gale [emg9r at virginia.edu].
LOVE BOAT: Viva La Dzian!
EP Release | Farewell
feat. Catherine Monnes, Fire in the Belly, and Nakashi Dancers
Saturday, May 21 2011
Doors 8:30pm
The Bridge PAI
209 Monticello Road
$5 – $10
"cruise casual"
On Facebook: http://www.facebook.com/event.php?eid=119433298138049
EP is available as a digital download at: iTunes, Amazon, Bandcamp, CD Baby, and Emusic.
04-16-11
Our friend Silver Persinger video documented our performance at Strange Matter in Richmond, VA. Thanks, Silver!
04-08-11
We're happy to announce the official release of our EP entitled Ali Shan A' Go Go! For your listening pleasure, we have carefully crafted and delivered four songs. We arranged three traditional tunes from Taiwan – "Ali Shan" and "Ni Wa Wa" and one from Japan, "Moon Over Ruined Castle." "Œvilteen" is an original song written by Jonathan. Our friend Tom Daly took the photo and Rachel worked on the design of the album art. The EP is available as a digital download at:
We are selling these songs at $1 USD per song. If you're feeling generous, the website gives you the option of contributing more than the minimum. The money made from the EP sale will help fund our east coast tour this summer and hopefully our tour to Taiwan/Indonesia and other places in Asia next summer.
04-07-11
This weekend, we're driving to Bowling Green to perform at the Midwest chapter meeting of the Society of Ethnomusicology (SEM). Our performance/lecture will take place in the Bowling Green State University (BGSU) Theater in the Student Union promptly at 8:30pm on Saturday, April 9th. We will be double-billing with BGSU's Anime ensemble G.A.M.E. Go-go beats in Ohio! More details on conference blog and Facebook.
04-07-11
In the wake of escalating gas prices, Dzian! is seeking novel ways to
help fund our summer tour. We're planning for:
DZIAN! BUSKING + BAKE SALE
Saturday, April 16th
9am – 12noon
Near Farmer's Market on South Street (exact address to come)
(to coincide w/farmer's market foot traffic and Dogwood Parade crowd-gathering)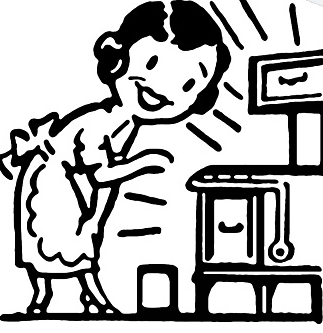 We're calling for baking talent!  Exhibit your renown baking skills…or in the
hopes that your enthusiasm for the a' go-go beat might send you into a
baking frenzy! Won't you please bake us a pie, tart, cake, bars, batch o' cookies, or
loaf o' bread to peddle to passersby???
If you feel so inclined, please let us know [dzian.music (at) gmail.com]  know what you'd like to contribute. We're also looking for someone or ones to sell the goods while we
provide the tunes on acoustic violin, guitar, accordion, and buckets
for drums : )
Many thanks and happy springtime!